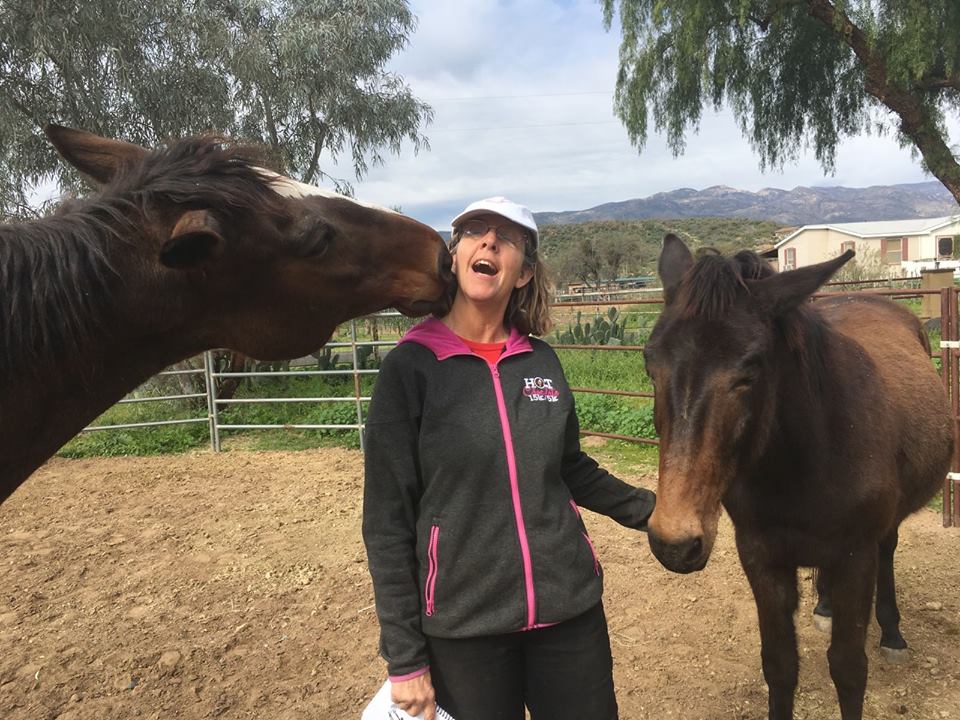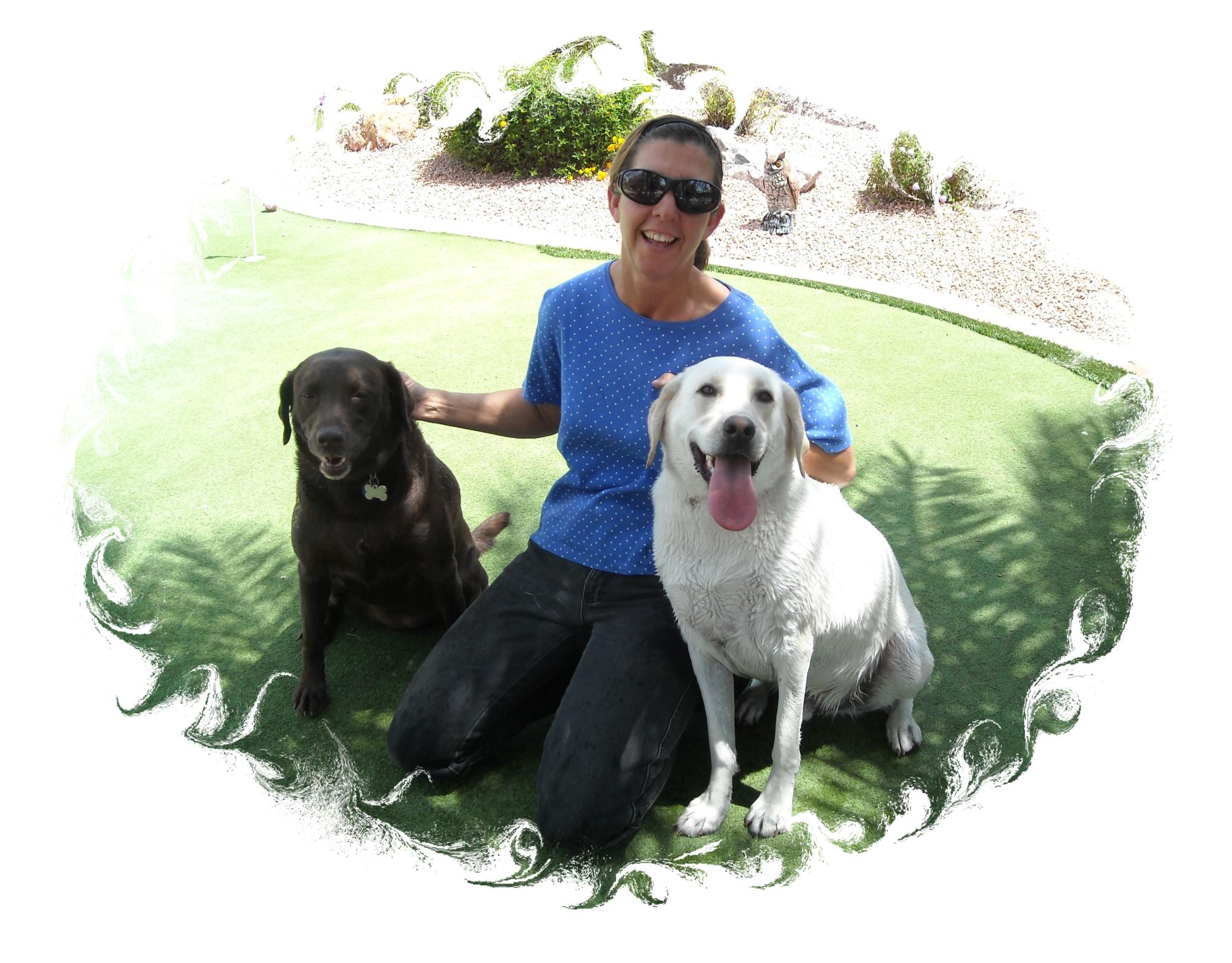 Teri Ann has been communicating with animals since she was a little girl. Her best memories are when her family stayed at her grandparent's cabin and she would head out to the forest to talk to the animals. She would normally bring back a Horny-Toad to keep at the cabin during their stay so she could talk to it. Of course, she would release the animal when they left.
Teri Ann has been working with animals as a PetCare Provider for almost 20 years, as well as teaching Equine & Pet Health & First Aid Classes. When she's teaching at a barn, she communicates with the horses that they will be working with that day.
Animals are like people, they don't like change in their lives or if they lose a companion or an owner, they grieve the loss as we do. Teri Ann uses her communication skills in different ways, including the loss of an animal. She's an excellent tracker in finding lost dogs and has helped bring home several animals using her skills. She just doesn't chit-chat with your animal, she gets to the root of the problem.
Why use an Animal Energy Practitioner?
Has your animal recently changed it's behavior or appetite?
Has your animal recently lost an animal companion or even a family member and now they are acting out or depressed?
Has there been a big change in their lives, such as moving, moving in a new animal or human into the household and now the animal is acting out, peeing in the house, acting afraid, etc? Did you get your animal when COVID first hit and you were home 24/7 and now you're not?
Have you recently adopted a new animal and they are all over the place with their behavior and you're ready to give up by returning the animal back to the shelter or the person you adopted from?
Are you in the market of purchasing a new horse? Is this horse a good fit for you?
Your animal has recently been diagnosed with a serious illness and you want to find out what the animal is feeling, is the treatment option what your animal wants? Is your animal holding on just for you or is it time for your animal to move on?
You recently lost your animal and you would like to know how your animal is doing in the afterlife.
Teri Ann does her Animal Energy Communication remotely or if she feels the animal needs her presence, she may be able to travel to your animal. Teri Ann starts her communication by studying the animal's pictures that her client sends, and begins her session by grounding the animal and asking permission from the animal to communicate.
Teri Ann starts off by doing a full work-up of the animal, including a history, including the owner(s). She dives deep into the root of the problem that the animal and humans are dealing with. The first initial session can be up to 90 minutes long and is $120.00.
Teri Ann will communicate with her client after each session, including a full report of not only what the animal communicated with her but what is needed to make the client's animal the best he/she can be. Future sessions are $30.00 per 30 minutes.
***************************************
Resolving Fears in Horses / Dogs / Cats
Teri Ann now offers In-Person sessions for "Resolving Fears in Horses/ Dogs / Cats"
Teri Ann has years of experience working with fearful animals and has recently completed the "Resolving Fears in Horses" course offered by IAABC in 2020.
Many times our animals come to us very fearful. This may be due from past abuse, moving from one owner to another, changes in the lifestyle at home, etc.
Teri Ann works with the animal and owner to ensure the best outcome for the animal and owner.
************************************
Animal Reiki / Animal Body Energy Work /
Animal Light Therapy
Teri Ann also offers Animal Reiki; Animal Energy Work; and Animal Light Therapy as a way to help the animal with his/her issues. These 3 elements separately or together work to help bring your animal to a better lifestyle. For example, you have a senior animal that doesn't move around much due to pain in the joints, arthritis, muscle pain, etc., one or all 3 of these methods combined can help your animal move better, thus making your animal live a better life. These 3 elements are also used after an animal has had surgery to help with his/her recovery.